Sudden Impact is your #1 stop for current & retro gaming

Sudden Impact is a Retro video game store with systems and games from atari to present day! We always have hard to find/Retro games and systems in stock.Easy to get to with on street parking.You will be blown away when you visit for the first time.


Plenty of on street parking and an easy ride on the T


Our booth at this years 2017 Pax East show was a huge success...thanx to our many friends who stopped by....We will also be at Pax East 2018...drop by and say hello!

We sell a wide variety of RARE Nintendo and Sega games, systems and accessories. Visiting the store is a real trip down memory lane as the classic systems conjur up earlier thoughts of gaming bliss. We also sell lots of game related stuff...posters,wallets,plush figures,video game clocks,one piece,dragonball,nightmare before christmas...lots more.... Amiibos are huge and we always have 100s in stock everyday!!!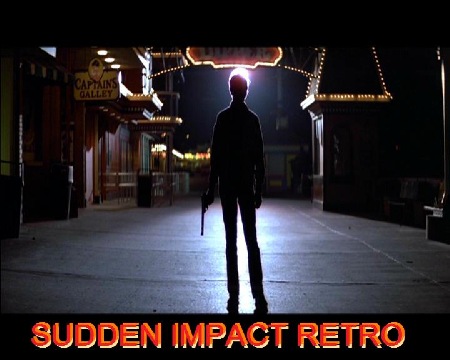 The store was named on a whim, with little thought going into it. Named after the Clint Eastwood movie that popped into my mind very early on...check out the Emerson college documentary for full story.

Repro mania Conkers-Zeldas-MegaMan-Marios-exact copies of originals at lower $$$
Also POKEMON all colors GB plus green-ash grey-liquid crystal-top secret Kirbys many more!
Accessories for most retro consoles controllers-memory Av & power cables...more....

We also accept most RETRO trades = systems and games. Call ahead for quotes and what will be accepted at that time. Our inventory changes daily and we always have 35,000 games in stock.

Disc resurfacing available while you wait. Dont throw out those scratched games,movies or music cds....

Our gift certificates can be purchased for any amount and are hand drawn,no two are alike. You can pick your design,card holder and envelope. All ages love Sudden Impact gift certificates.Choose from Mario-Sonic-Zelda-Pokemon more...


Take a tour of Sudden Impact videos on this page ...
https://www.youtube.com/watch?v=6om7fPdxNJ8

check out this short documentory shot by Emerson college http://vimeo.com/95631189

check us out on facebook at sudden impact winthrop mass

Paypal and all major credit cards accepted.

Store phone # 857-816-3383 email suddenimpact02152@comcast.net

HOURs open 12-6 tues thru sat / sun 1-5 / Closed Mondays