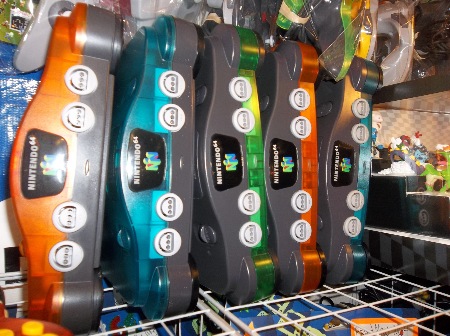 Repro carts are HOT! Zeldas Marios Mothers Pokemon Chrono triggers Fire emblems NHL 12 dozens more...
Sudden Impact is always buying collectors lots.Our 2 tone N64 consoles and controllers are a unique Gift Idea!

Availability varies day to day.Sell or/trade your retro gold here!
Always a huge selection of Japanese games on hand...many modded to play on USA consoles!